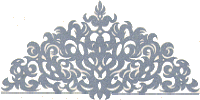 SPECIFICATIONS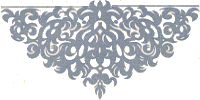 Engine: Eight-cylinder, 340 HP, overhead, 90 degrees V-type; bore 4.13", stroke 4.0"; displacement 429 cu. in. Max. torque 480 ft.-lbs. Engine mounted in rubber at three points. Compression ratio 10.5 to 1.
Pistons: Aluminium alloy, slipper-type to reduce friction surfaces and permit nesting between crankshaft counterweights. New top compression ring inverted to pump oil upwards rather than down, one wide oil ring with expander; top compression ring molybdenum-filled to minimize wear on cylinder walls. Contoured piston head increases turbulence for fast, complete burning of fuel-air mixture.
Carburetor: New Quadrajet four-barrel downdraft with equalized manifold; mechanical fuel pump; dry-type air filter; new automatic choke.
Lubrication: Full-pressure. Full-flow oil filter standard.
Electrical System: 12-volt. 13-plate battery. High-capacity, 42-amp. generator (55 amp., air conditioned cars).
Gasoline Tank Capacity: Approximately 26 gallons. Eldorado approximately 24 gallons.
Turbo Hydra-Matic: Fully automatic, improved torque converter type with variable stator Except Seventy-Five models). Converter multiplies engine torque for increased driving thrust to drive wheels during acceleration in any gear (low, intermediate or high).
Rear Axle: Hypoid. Differential housing offset to provide straight-line drive. Ratio is 2.94 with a 3.21 axle available (3.21 only on Eldorado). The 3.21 axle is standard on all air-conditioned models and the Seventy-Five models. Available (except Eldorado) is the controlled differential which directs power to the rear wheel having better traction.
Front Suspension: Spherical joint with Cadillac independent, helical-coil-type springs. Rubber-mounted strut rods and rubber bushings absorb impacts and isolate road noise. (Torsion bar suspension on Eldorado.)
Rear Suspension: Four-link drive. Rear springs are helical-coil-type. Rubber bushings for quieter, softer ride. (Single-leaf springs with two horizontal and two vertical shock absorbers on Eldorado.)
Brakes: Cadillac power brakes with self-adjusting shoes; finned front and composite finned rear drums. Split hydraulic master cylinder provides independent piston and fluid reservoir for front and rear brakes.
Parking Brake: Serves as true auxiliary brake... will not lock in position with engine running and car in gear... can be operated as a foot emergency brake while car is in motion. Automatically releases when transmission is in any drive range with engine running.
Steering: Cadillac variable ratio power steering is standard equipment (except Seventy-Five models). Energy absorbing steering wheel and column. Overall steering ratio of 16.7 to 1 (except 18.2 on Seventy-Five models and 16.3 on Eldorado) and 38.5 degrees turning angle provides fast response and short turning diameter.
Frame: Perimeter frame is fully boxed in its entire length with hidden bulkheads for additional torsional rigidity. Eldorado has a frame especially designed for its front wheel drive and front and rear suspension systems.
Tires: Low-pressure, 2-ply, tubeless, size 9.00 x 15 on all models except the Fleetwood Seventy-Five, on which the size is 8.20 x 15, 4-ply. Black sidewalls are standard on all models. White sidewalls may be selected on all models.
Cornering Lights: (standard equipment) On the side of front fenders, activated by directional signal lever when headlamp switch is on. Project a beam of light from the side of the car, thus illuminating roadside and road signs for convenience at night.
Tread: Front and rear, 62.5". (Eldorado 63.5", front; 63", rear.)
Wheelbase: 129.5" (Fleetwood Sixty Special Sedan and Brougham, 133"; Fleetwood Seventy-Five, 149.75"; Eldorado, 120".)
Overall Length: 224" (Fleetwood Sixty Special Sedan and Brougham, 227.5"; Fleetwood Seventy-Five, 244.5"; Eldorado, 221".)
Additional Body Colors not shown on cars illustrated include: Grecian White, Regal Silver, Summit Gray, Marina Blue, Admiralty Blue, Sherwood Green, Regent Maroon, Crystal Firemist, Olympic Bronze Firemist and Ember Firemist.
Note: When leather is used in the De Ville and Fleetwood series, richly textured vinyl is provided in heavy wear areas.